Our process connects the dots for complex projects.
We solve complex problems through user-centered design. With the help of technology and our expertise, our aim is to build lasting relationships with clients, seamlessly integrating with existing teams to develop a new product or service, or to enhance existing offerings. From enterprise corporations to small startups, we've helped our clients grow and succeed.
---
User research
We'll help you understand your users and their needs. We take a disciplined approach to understanding expressed and latent user needs, motivations, opinions and behaviors.
> Field research
> Contextual interviews
> Card sorting
> Surveys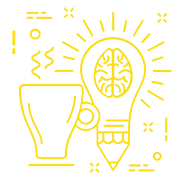 Strategy
We manage every aspect, from initial research to final product delivery and implementation, so that businesses can connect with people in smarter and more efficient ways.
> Digital strategy
> Product strategy
---
Design
We use a user-centered design process that creates design solutions at the intersection of user needs and your business goals.
> UX design
> UI design
Usability testing
We customize testing and evaluation services to validate the usability of products and services at any stage of the design process for each project.
> Remote usability testing
> Eye tracking
> Out-of-box testing
> User experience reviews
> Prototype testing
> Accessibility evaluations
> Usability lab facilities
---
Development
We'll help create your next mobile app, optimize your web application code, or build and deliver a true end-to-end development experience.
> Front-end web development
> Mobile app development
> API development
> Full-stack development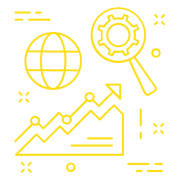 Performance measurements
Our quantitative methods compliment our qualitative practice to improve the user experience and achieve business goals.
> Analytics
> A/B testing
Hey, we are looking forward to work with you!