We'll help you understand your users and their needs.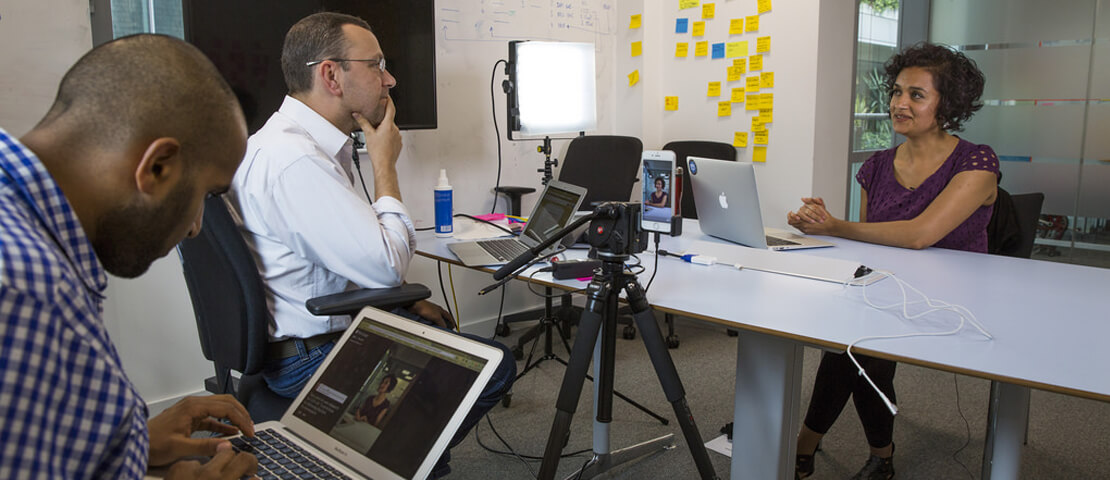 Observing and interacting with end users through user research is the best way to understand them. We take a disciplined approach to understanding expressed and latent user needs, motivations, opinions and behaviors. Through direct observations and employing methods such as contextual interviews, we seek to understand workflows, pain points and desired interactions with digital devices, products, applications and services.
Whether our team is engaged to design a new digital product or feature, expand a product line, address UX issues or respond to new business opportunities, The Functional researchers help answer questions such as:
> Who is using the app, system or service and what are their underlying needs and goals?
> What key characteristics and behaviors describe the individuals who will use a system?
> What workflow patterns and user preferences are important to consider in design?
> How well does the product work for people with disabilities, and how can it be more inclusive?
> How should the context in which a product is used impact its design?
Our goal is always to match the right method to the problem at hand. Some of our research is built on observations from field studies, site visits, contextual interviews, or ethnographic studies, while at other times we incorporate surveys, diary studies, or other self-reporting techniques.
Other services
Hey, we are looking forward to work with you!